It would seem that technology is tapping into our deepest hopes, dreams and desires. From Instagram's multi-photo album to Whatsapp's text message deleter, there's plenty of new features to get excited about this week.

The Book of Love
Just when you thought you had enough dating apps… welcome to Facebook's 'Discover People'.
The social networking service is rolling out a brand new feature to its mobile app, which encourages users to find friends, business connections and, yes, you guessed it, romantic partners by connecting with people through the site.
Like infamous online dating app Tinder, Facebookers can create an 'About' section with a bio and featured photos – essentially a Facebook profile within a Facebook profile. Underneath this section will be a list of events that the user has shown an interest in or is attending; If you're feeling intrigued, you can swipe through other attendees' profiles and break the ice with a message.
Additionally, the feature lets users scroll through past events to find people they met but didn't connect with on the app and even browse through profiles of users who live nearby.
A spokesperson has said the new feature 'can help you discover more about people you have things in common with by browsing through profile cards of people in your community.'
Cute or creepy? We'll let you decide.
Photos Galore
The all-too-familiar dilemma of choosing a photo to upload on Instagram from last night's party, with a whopping 174 to pick from. We've all been there.
But things might be looking up for us trigger-happy photographers, as Instagram has plans to update its platform with the inclusion of a new feature – a multiple…image…reel:
The game-changing feature works by allowing users to select up to ten images, then upload them as a carousel-style album for other users to click through — the perfect solution for sharing more than one image from an event (or bottomless brunch) without 'spamming the 'gram'.
Our reaction?
Now You See it, Now You Don't 
Stop what you're doing – Whatsapp is getting a makeover, and it's already the best thing of 2017.
The instant messaging app is incorporating a slew of new features, allowing users to EDIT and ERASE sent text messages. Too good to be true? Leaked photos of the beta update are already making its way around the Internet: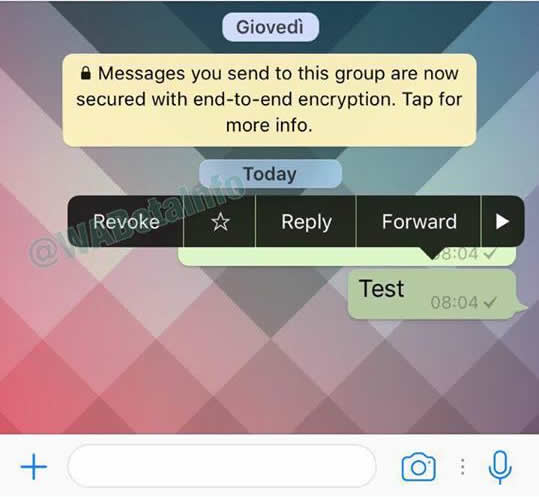 With an 'Edit' button that will allow for users to change the content of the message, and a 'Revoke' button that can make a text vanish into thin air, this feature is definitely a godsend in a world of drunk texts and sober regrets.
Just make sure you do it before the other person sees….