Instagram and Snapchat are facing off against each other in a battle for total social media domination. Quite literally.
With Instagram recently dropping 'Face Filters' and several other spanking new features (including a Rewind button, Hashtag stickers, and even an Eraser button) can Snapchat continue to put on a brave…. face?
#Filter is the New #NoFilter
Snapchat is feeling the heat. Ever since CEO Evan Spiegel turned down a $3 billion all-cash offer (fact) from Facebook, arch-nemesis Mark Zuckerberg has been on a mission to COMPLETELY dismantle the image messaging app, one replicated feature at a time.
And, with the arrival of Instagram Face Filters, it would seem that the destruction is near-complete. From furry koala ears to a majestic ice crown, the app's new Camera Effects augmented reality adds to its grand scheme: to reign as social media's all-encompassing platform.
That's not it. Instagram also added Location and Hashtag Stories to its Explore tab, making it easier to catch-up on what's happening around you and find Stories related to your interests (chocolate cake, anyone?).
You will also be able to search for any location and see a story ring for that place at the top of the location page.
"From discovering new parts of your own city to jogging alongside the #fromwhereirun community all around the world, location and hashtag stories help you share these experiences as they unfold," said Instagram. Do we predict a total eclipse of Snapchat in the near future?….
Right Here, Right Now
Meanwhile, Snapchat is desperately trying to stay afloat. The app released 'On-Demand' geofilters that let you easily customise filters for your business and special events.
Whether it's your best friend's wedding, a fancy-pants dinner soirée or your dog's birthday, On-Demand geofilters let anyone build a custom filter for an event. New templates let users create their own customised geofilters without any special knowledge of Photoshop, Illustrator or any (pretentious) graphics software at all.
Sounds dandy, but what's the catch, you ask? Snapchat's new On-Demand geofilter themes are currently available on their website…. with a price tag. Depending on the size of the geofence and the duration of the event, costs can vary anywhere from $5 to a whopping $100,000.
Maybe refrain from getting too geofilter-happy.
What's for Dinner?
Whilst Instagram and Snapchat are involved in awkward conflict, popular image-collecting site Pinterest is busy making tech history.
Out at a restaurant? Love at first bite? Pinterest will give you a way to snap a shot of that sinfully delicious dish you ordered through its 'Lens' feature, and lead you to recipes related to it (like the Shazam for food). You can then save those recipes and start experimenting at home! What's more, the site is also introducing MORE filters to its recipe searches. Users can now fine-tune their culinary experience, from the amount of time it takes to prepare a dish to those that contain specific ingredients.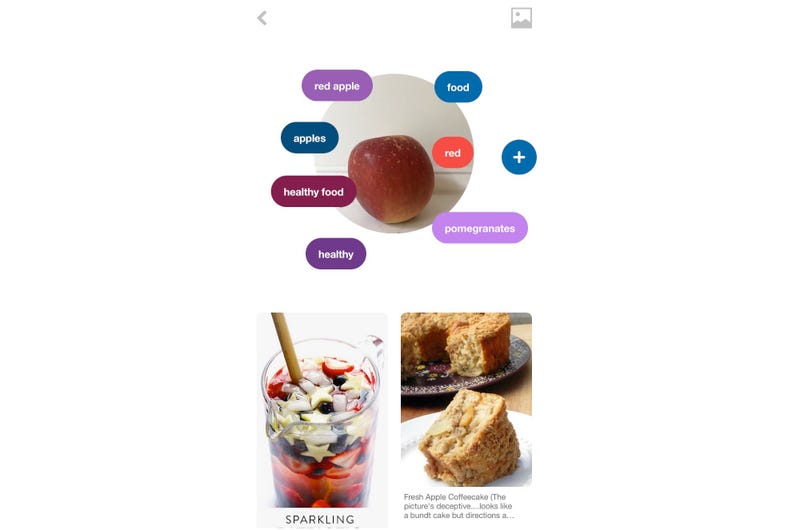 Got some cheddar, chorizo and half a courgette in the fridge? You might just be able to filter through Pinterest's search engine for the perfect recipe to whip up. Bon Appétit!