Many of us have a love-hate relationship with social media. Many more of us have a favourite platform, and one which we really don't get on with. But for many businesses, social media is a great way of getting your brand out there. So what do you do if you're a business owner who really, really, absolutely, categorically hates social media?
Haters gonna hate, but in this day and age of social media being one of the most effective ways to get your business in front of the right audience, there are some things that you can do – indeed, need to do – to get your business out onto social media. Even if you personally couldn't give two Hootsuites whether your latest post gets 459 or 4 likes.
Here's a handy hater's guide to marketing on social media when you hate social media:
1. Play to your strengths
We all know that this is key in anything that we do, and social media is no exception this. Do what you do well within your business, but just do it on social media. So if networking if your thing, go about networking on social media (FYI, LinkedIn is great for this).
If your business thrives on the personal relationships you build with your clients, write your copy and your captions in such a way that that personal touch comes across. And, while you're at it, make sure you reply to those comments you're bound to receive from all of the engagement you'll be creating, too. You'll soon be building up a rapport with potential future clients on your social media channels.
As with anything, do what you're good at, and the results will often follow.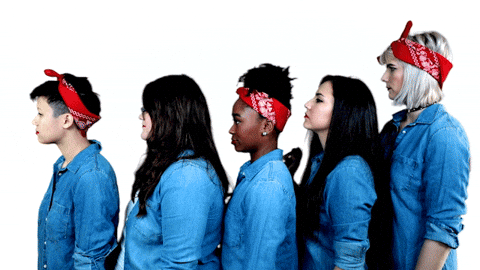 2. Concentrate on one thing and do it well
Again, just like other business strategies, social media is often about finding your niche. This could be finding the channel that works for you; Instagram, for example, works really well for brands that are very visual, but may not be the right platform for very dry, technical industries, who may prefer to hang out on LinkedIn.
Similarly, you don't have to adopt all of the features on all of the platforms. You may find that one grid post a week on Instagram and daily stories is enough; you don't have to be all singing, all dancing with reels and IGTV if it's not your thing.
If you spread yourself too thinly, you'll find that everything is a bit half hearted, and if you're already erring on the side of hating social media, not getting the results because you're not doing any one thing well will not be the basis of a long lasting love affair with the socials.
3. You may be pleasantly surprised
Yes we know, it can be super annoying when your mate's sister's cousin constantly posts pictures of what she ate for her dinner, and yes we know not everyone is interested in their annoying work colleague's hundreds of blurry photos from their latest night out, but social media is so much more than that nowadays.
For starters, many people don't want to be that cliché, and therefore actively work to avoid sharing these sorts of posts. Secondly, if you do really hate social media as much as you say you do, then just use it purely for business purposes. View it as another marketing tool. And do you know what? You may find that talking to your target audience via carefully thought-out posts is actually quite enjoyable. You'll soon find your (business) tribe. And that can make social media a really rather pleasant place for brands to be.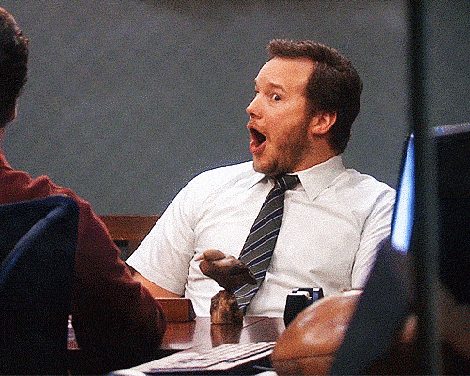 4. Still hate social media? Get a team of social media lovers (ahem, 24 fingers) to do the

dirty

work for you
What can we say? Haters really are going to hate. But that's what we're here for. There's nothing we love more than taking a brand and bringing it to life via the medium of social media. As much as you hate social media, we love it, and it really is worth getting in contact and getting us on board to do the dirty beautiful, fun, results-bringing work for you.
After all, when it comes to social media: what's not to love?